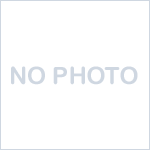 Isfahan province is known as one the greatest industrial estates which has got the most prominent stone quarries and factories. Ghodsi stone factory located in Mahmood abad industrial zone- has more than five decades of experience and owns various types of stone quarries and factories. *Granite, Marble, Onyx, Travertine, etc. Now a days we are honored to export the products; (block, slab, tiles).
undoubtedly the company is one of the most active centers of stone supplying with positive feedbacks from our clients and satisfaction references.
We export professionally to the Middle East countries, CIS countries, Persian gulf neighbors, European countries, etc.
Our commercial consultants speak in: English, German and French. Ghodsi stone factory utilizes the latest machines and the most developed systems into the industry such as BM and Breton. The whole stone processing is covered by Italian technology.