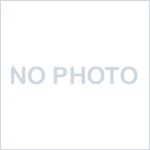 Dear Business Partners;

Since 1988, our company has been continuing its way with its human resources which has a wide knowledge about marble applications.

To be a pioneer company in our sector; to fulfill our commitments on time and in the best quality, to be able to work on top of difficult projects requiring expertise, to work with qualified and competent human resources, to work in difficult conditions and to comply with ethical principles will always be our most important priorities. We have made our experience, which has led us to success in our business life of about 30 years and we will continue to progress with these principles.



OUR PRINCIPLES

* The quality and price policy of Karasu Marble is the same for every customer.

* Remains faithful to the business plan, this plan will not be thwarted.

* On the back of his work, don't run away from responsibility.

* Does not compromise on integrity and honesty.