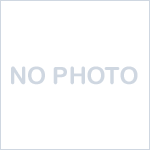 Devan stone has become a professional natural stone manufactorer since 2002, with two factories in Yixin and Shuitou, specially produce mosaic, tile, slab,marble,granite and other products of natural stone. Head office located in Qianhai Free Trade Zone in Shenzhen.

We owns 2 factories and over 200 employees, annual production is up to 750,000sqm of marble tiles, 270,000sqm of marble mosaic and molding. Besides, we also export nearly 400,000 granite products yealy.

Our factories covering about 65,000sqm totally,own 8 infrared cutting machines, 5 automatic polishing machine and other advanced equipment. We have complete production lines, producing slabs, tiles, mosaic, landstone, cubes etc.

Devan stone offers kinds of natural stones to meet our customers demand, marble, granite, sandstone, limestone, travertine, quartz.
Products including slabs, tiles, mosaic, countertop, landscape stone,
paving stone, wall cladding, stairs, culture stone etc.