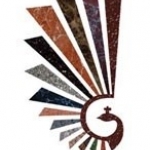 M/s Sri Muruga Granites & Marbles popularly called as SMGME is a partnership firm located in Hosur – Tamilnadu. The company was started with the main objective of manufacturing and processing of Indian Granite blocks & slabs & monuments for both domestic and export market.

PRODUCT MARKET POTENTIAL
Indian Granite are well known for building and construction stone with a high abrasion hardness, is very resistant to weathering and extremely resistant to chemical attach. The granite slabs/monuments possess features such as ever shine, glittering, durability, consistency in dimensions and quality, excellent natural color, reduced cost, as well as aesthetic and mechanical characteristics of the natural stones as granite is. The advantages of a typically high production creates demand for granite all over the world and the Indian Granites are used for panelling of walls, interior and exterior decoration, bath rooms, kitchen platforms, steps, for flooring etc.

Granite can be used in slab form, tile form or in monuments form. It is now proved and consolidated that beyond the decorative features, the granite products with thin thickness guarantees stability and resistance for long periods of time.