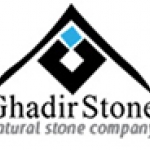 We are pleased to advise you that we have been exporting Persian Natural Stones in shapes of tiles and slabs to different countries including Canada, Turkey, Pakistan, Colombia, Spain, and UK as well as blocks to Malaysia, Italy, Greece, and china. Our materials are in high quality and prices are competitive according to market demands. We have contract with over 50 quarries and we are shareholders of three quarries. Our team consists of professional experts who have over 10 years' experience in the field of producing natural stone. Our skilled commercial personnel in trading department are trying to facilitate international communications by online supports of 17 hours per day. Enjoying certified QC department, we aim to fulfill our customers' needs as comply with their orders.
Our Mining team consists of professional geologists who are always looking for new quarries and introduce new materials enclosed with specifications, technical and chemical results to the marketing department Of Ghadir Stone. With the effort of marketing department, new materials shall be advertised and introduced to the world and Persian quarries shall be known, improved, and placed in the international market.

We offer you a wide range and selection of quality for any inquiry. By using recommended products, you can ensure that natural stones continues to enhance your living environment for many years to come.